About Me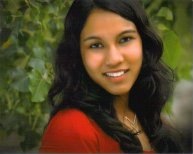 Danielle M. Berchmans
Hometown: Green Bay, WI
Major(s): Computer Science and Pre-Medicine
Concentration: Computer Science
Minor: Biology
Contact: danielle.berchmans@gmail.com

---
My Philosophy

When I began my journey at St. Norbert College, I was planning on being a Computer Science and Pre-Med major with intentions of going to medical school to be a psychiatrist. I never had any experience in the computer science field; I just knew that it interested me and that I was pretty tech-savvy. My first semester of freshmen year, I took the introductory course for computer science. I fell in love with the major very quickly. I shortly realized this was a better fit for me...I could not see myself going to medical school anymore.

Computer Science gives me everything I need to make me happy. I am able to work in a group and as an individual. The field is always changing. I cannot be bored with this degree because computer scientists must always be learning; technology is always evolving. I get bored easily so it is important for me to find a career where the options are endless. One day I could be developing a game, the next I could be designing a database. There is also job security since new developments are always in work. Though I have frustrations in coding, when I finally finish a project, I feel a sense of accomplishment. Computer Science gives me everything I need to be happy and content. I am proud to say I am a Computer Science major.

I am eager to begin my career and am excited for what the future holds for me! I have accepted an entry level software programming position at ACUITY in Sheboygan, WI. I cannot wait to join the team when I return from my trip to India!

Resume