About the class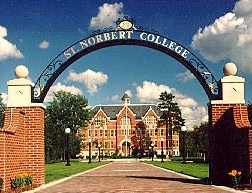 The course is designed to allow students to learn more about a particular topic in computer science, to help them further develop the skills necessary to learn on their own, to help develop communication and presentation skills, and to help develop an awareness of the legal and ethical issues inherent in the discipline of computer science. Computer science is best learned when engaged in hands-on projects. Students will be given an individual project that integrates and extends concepts covered in other CSCI courses. The projects range from research to experimentation to design and implementation of a small system. Students will work mostly on their own with faculty assistance as needed. At the end of the semester, students will present their projects to the CSCI faculty and students majoring in computer science. The course format includes discussions, outside speakers, current topics and project experiences.
About Me
Philosophy statement
Grow up in a small town in the south of Viet Nam where 80% of people's job are on the rice field. As you can see, when I were a kid, technology is something that untouchable for me. For the whole town, we only have 2 computers which are not held for public used. As a dream when I were little, I want to have my own computer so I could write my own programs that help me to do whatever I want. Growing up, that dream motivate me to come to the U.S, the most modern nation on technologies.